KJR Staff Photo 1947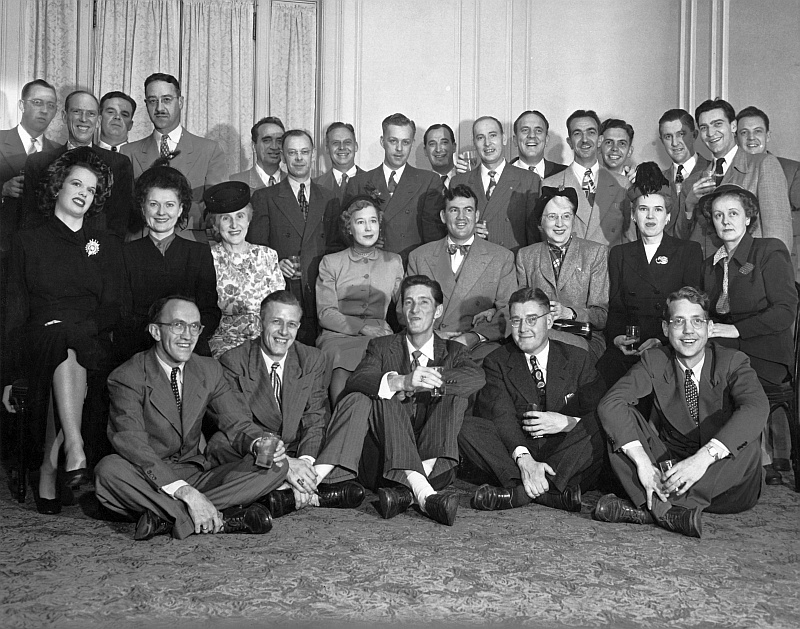 In 1947, the KJR staff numbered at least 29 persons, judging from the photo above taken at the company Christmas party. That year, Birt Fisher sold KJR to Marshall Field Enterprises for $700,000 and retired to his Ellensburg ranch. The new owner was Marshall Field III, whose holdings included KOIN AM/FM in Portland, WJJD in Chicago, and the Chicago Sun Times newspaper.
Homer Pope - back row, 6th from the left. Maitland Jordan - back row, far right. Can you help identify any of the other people in this image? If so, please write to jschneid93@gmail.com.

---
www.theradiohistorian.org