KJR's Chief Engineer Clarence Clark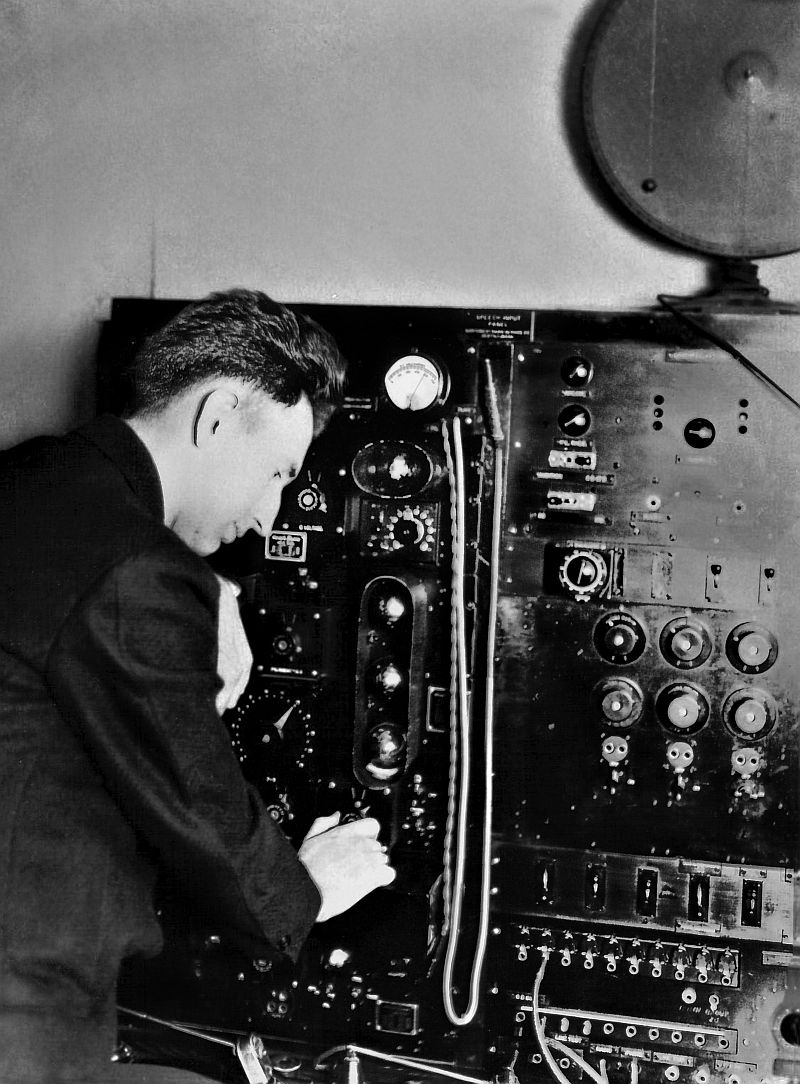 KJR's Chief Engineer, Clarence R. Clark, adjusts the audio control panel in the operator's position at the KJR transmitter building, 1927. A paper cone monitor speaker is on top of the cabinet, and the tone arms of two turntables can be seen at the bottom of the image.
Clark joined Vincent Kraft's Northwest Service Company in 1926, and installed transmitters at KJR, KGA and KEX. He later worked for KFQW, KXL and KSLM before returning to Seattle in 1934, where he worked for KOMO-KJR until his retirement in 1952. Clarence Clark died in 1959 at the age of 56.

---
www.theradiohistorian.org