Home Savings Building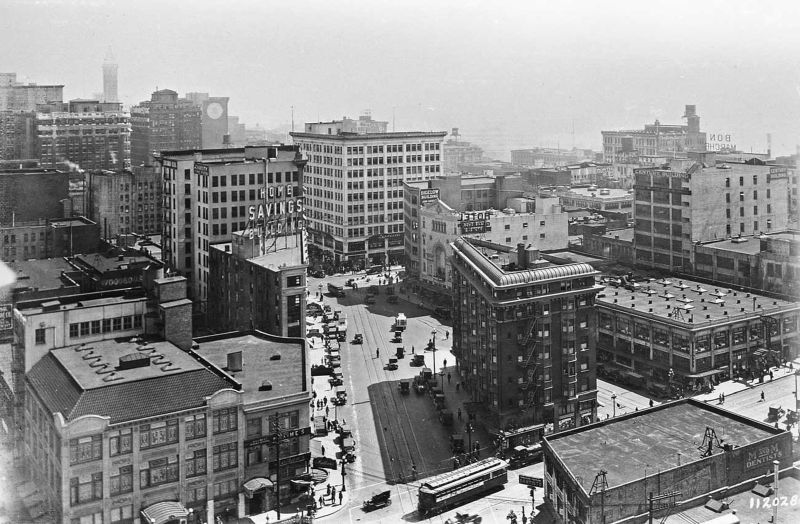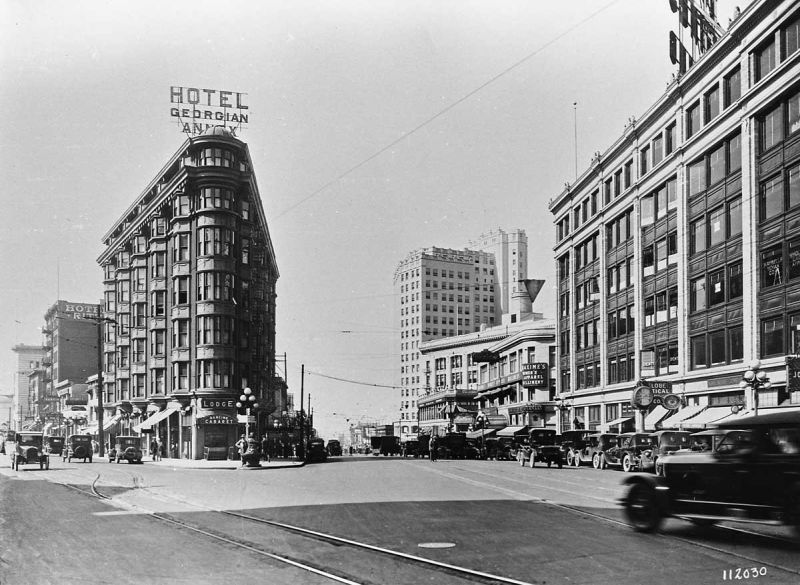 In 1927, Vincent Kraft moved KJR from the Terminal Sales Building to the Home Savings Building at 1520 Westlake Avenue. Formerly the American Hotel, it had recently been remodeled and reopened as prime office space on the five-corner intersection of Westlake, Fourth and Pine. The Bigelow Building, across the street, was home to Kraft's other station, KXA. KJR remained here until moving to the Skinner Building in 1933.
Top Photo: The Home Savings Building is at center-left, across the street from the triangle-shaped Hotel Georgian. In the lower photo, it is the building on the far right.
---
www.theradiohistorian.org