KJR - Lan Roberts, Larry Lujack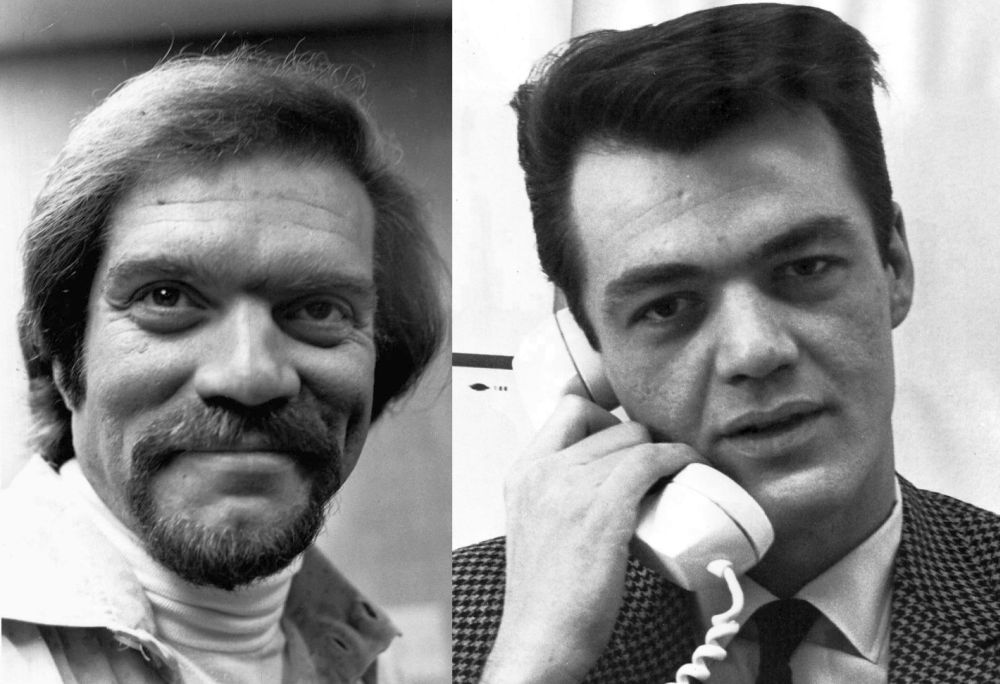 Left: Lan Roberts was KJR's most creative air personality during its Top 40 era. Pat O'Day said of him, "he had a childlike imagination that was a thing of beauty. He wanted radio to go beyond the mundane. He wanted to make people laugh every hour." Coming to Seattle from New Orleans, he was heard on KJR from 1962 to 1968, and then at KOL for two years before returning to KJR from 1970-73.
Right: Larry Lujack (Larry Lee Blankenburg, 1940-2013) was one of Seattle's well-known disk jockeys, although his two-year stint at KJR was just a stop on his road to the top. Starting as a part-time disk jockey in Idaho in 1958, Lujack came to KJR in 1964 from sister station KJRB in Spokane. His zany on-air antics caught the attention of the local audience as well as radio executives in larger markets. He left KJR in 1966, and soon landed in Chicago where he was a top-rated personality on WLS and WCFL for 20 years. He was inducted into the National Association of Broadcasters' Hall of Fame in 2008.
---
www.theradiohistorian.org