KOMO Studio Building, 1948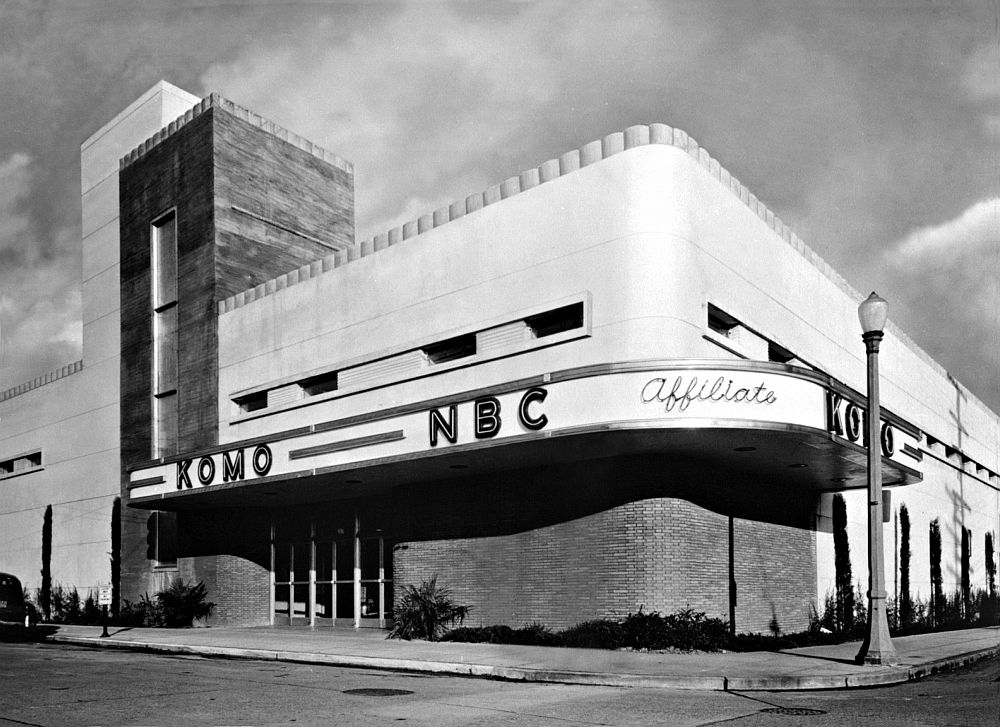 A new KOMO studio building was dedicated in 1948 at the corner of Fourth and Denny Way. The stylish and modern building incorporated the latest techniques in radio studio construction, and left plenty of additional room for studios of the planned KOMO-TV station.
KOMO-TV was inaugurated in 1953, broadcasting on channel 4, originally affiliating with the NBC Television Network. Both the TV and radio stations changed their affiliation to the ABC network in 1958.
A new KOMO building complex (KOMO Plaza) was completed on the same site in 2003, and the 1948 building was demolished.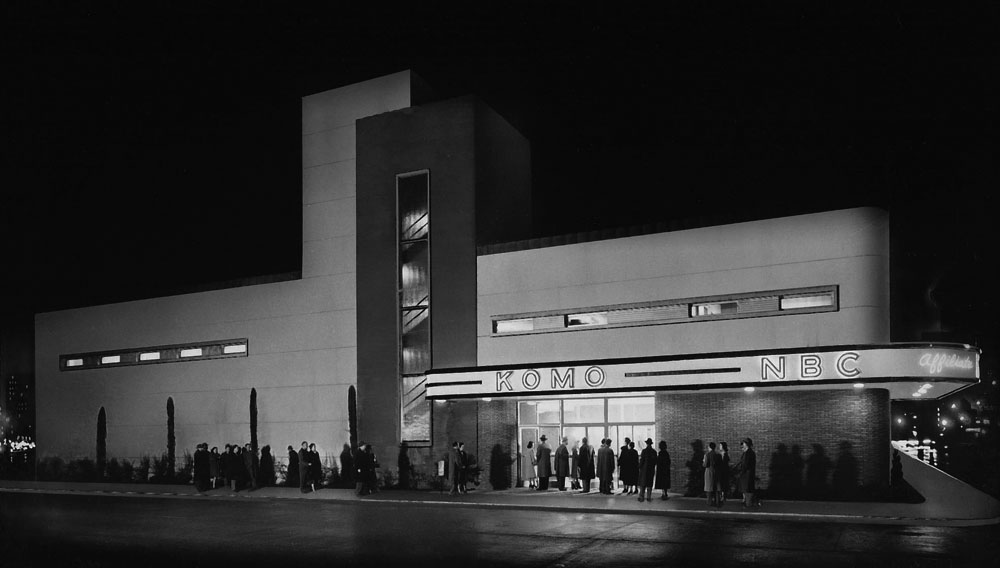 ---
www.theradiohistorian.org