KFDB, Telegraph Hill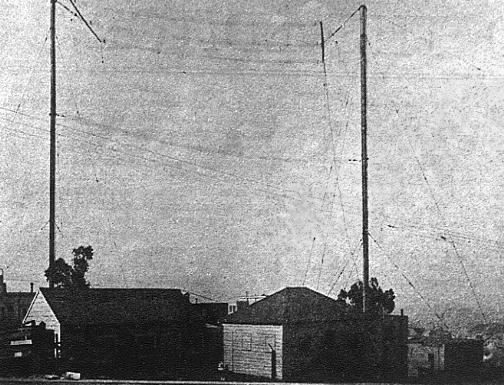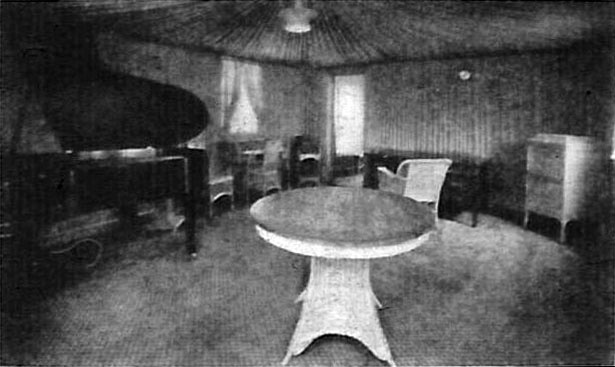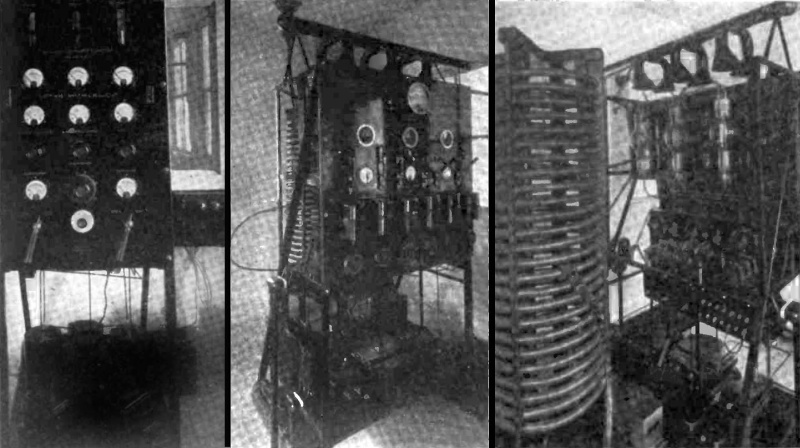 The studio and transmitter of KFDB, the Mercantile Trust Company station, were located near the summit of Telegraph Hill in San Francisco. In the upper left photo, the studio building is on the left, with the transmitter building at right. The antenna was suspended from two 100 ft. spruce poles, and consisted of three fourteen-inch "cage" elements, with a ground element that could be raised or lowered for best effect. A fan-like system of counterpoise wires stretched from the roof of the transmitter building.
The upper right photo is an interior view of the studio building. The lower photo shows the KFDB 50 watt transmitter (left) and the 1,000 watt power amplifier (right). There are indications that the power amplifier was unreliable, and that the station never achieved its desired coverage.
The bank started KFDB in 1922 with great plans and an ample budget, but never met the expectations of the company. By the end of the following year, KFDB had been shut down.
These grainy photographs, from the December, 1922, edition of "Radio" Magazine, are the only known photos of KFDB.
---