The KLX Transmitter Room: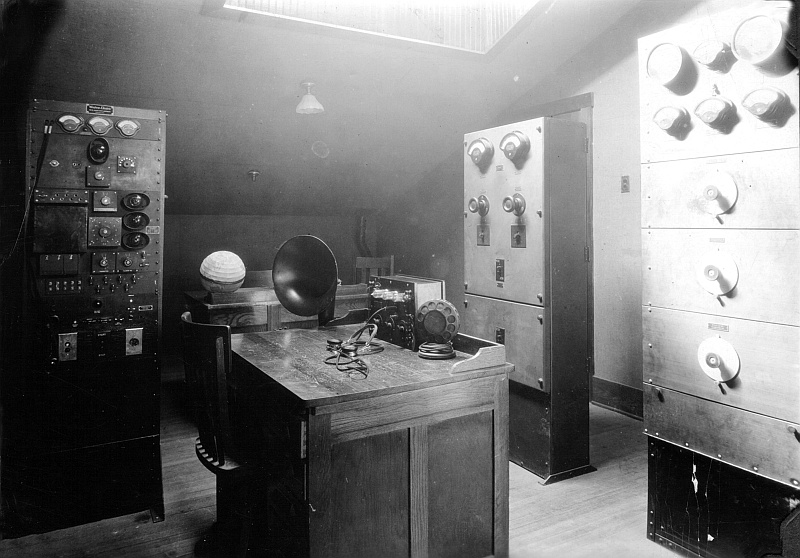 KLX Transmitter Room, about 1924 or 1925. The audio equipment rack is at the left of the operator's desk. The transmitter is at far right, with the transmitter motor-generator control panel in the center.
The sloping ceiling of the Tribune Tower's canopy roof are evident.
(Photo from the Perham Foundation collection.)
---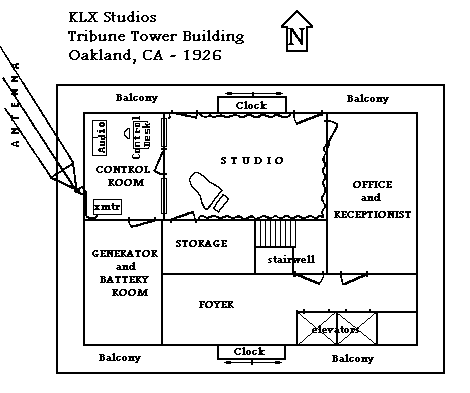 This floor plan of the KLX studio was drawn from memory by Bill Andrews, former KLX announcer. The layout of the control room does not match the photograph.
.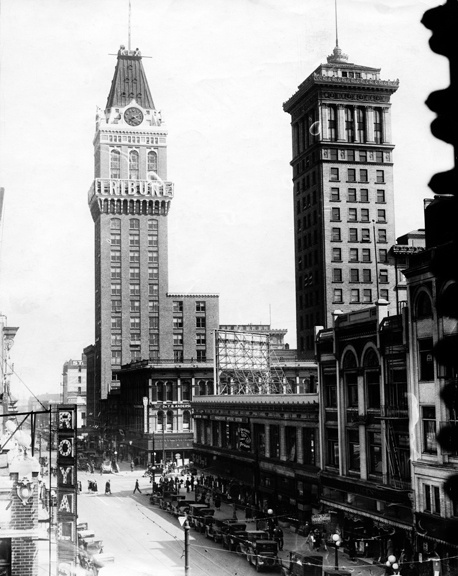 \
A view of the Tribune Tower in Oakland, probably the late 1930s. The KLX studios were located behind the clock on the 20th floor. The letters "KLX" can be seen at the top of the tower.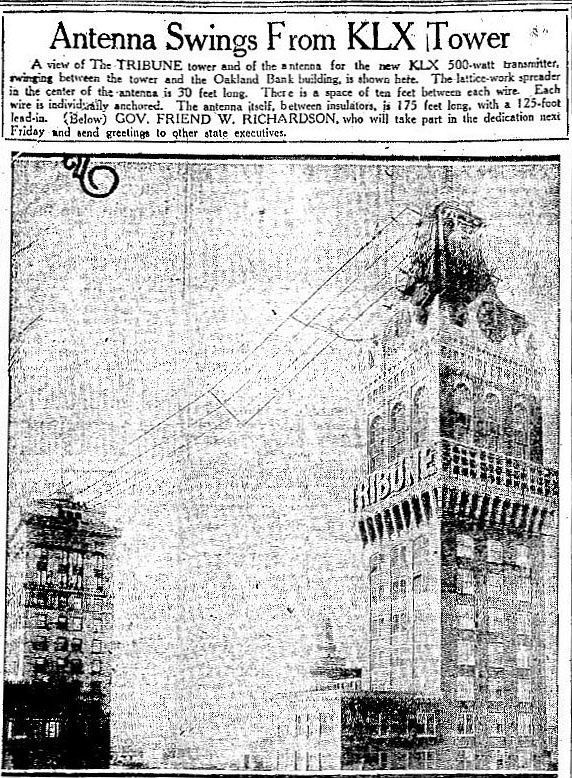 A view of the KLX antenna and the Tribune Tower Building, published December 18, 1923.
---