KSFO Recording Center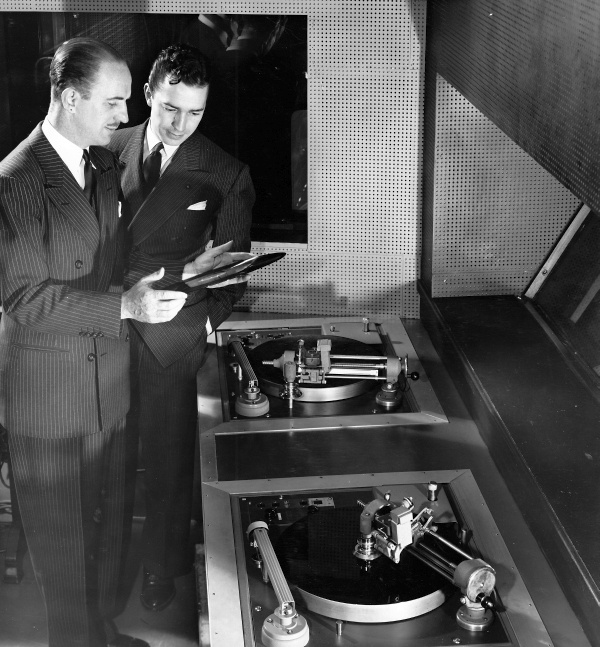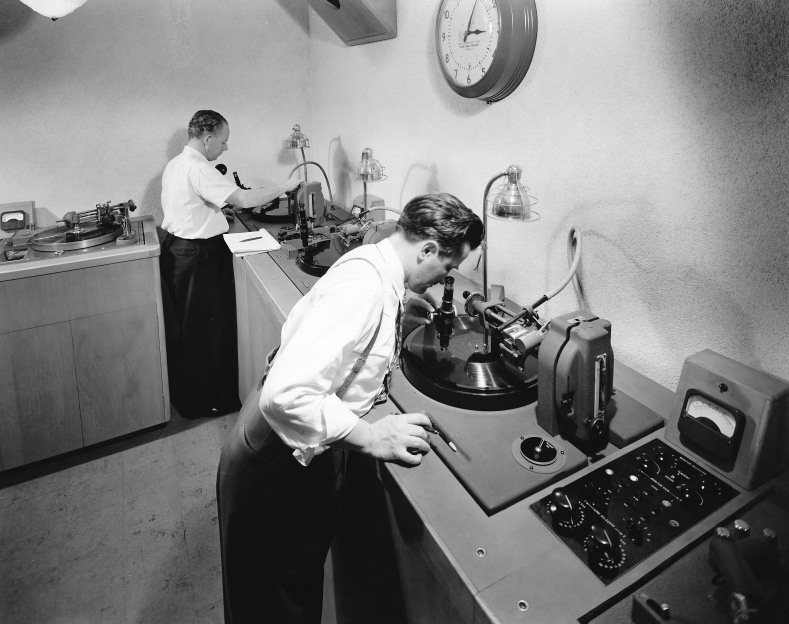 The Office of War Information (later Voice of America) did not allow any live broadcasts to go out over its shortwave stations. All programs were recorded ahead of time and verified by censors before being transmitted overseas. For this reason, KSFO and the OWI installed a well-equipped recording room in their shared studio facilities at No. 1 Nob Hill Circle. After the war, KSFO operated a recording subsidiary called Universal Recorders from this facility, making recordings under contract for the Armed Forces Radio Network..
LEFT: Chief Engineer Royal V. "Doc" Howard inspects an acetate disc recording. RIGHT: Lawrence West checks the depth of a groove cut with a microscope.
---