KSFO Air Personalities, 1950s to 1970s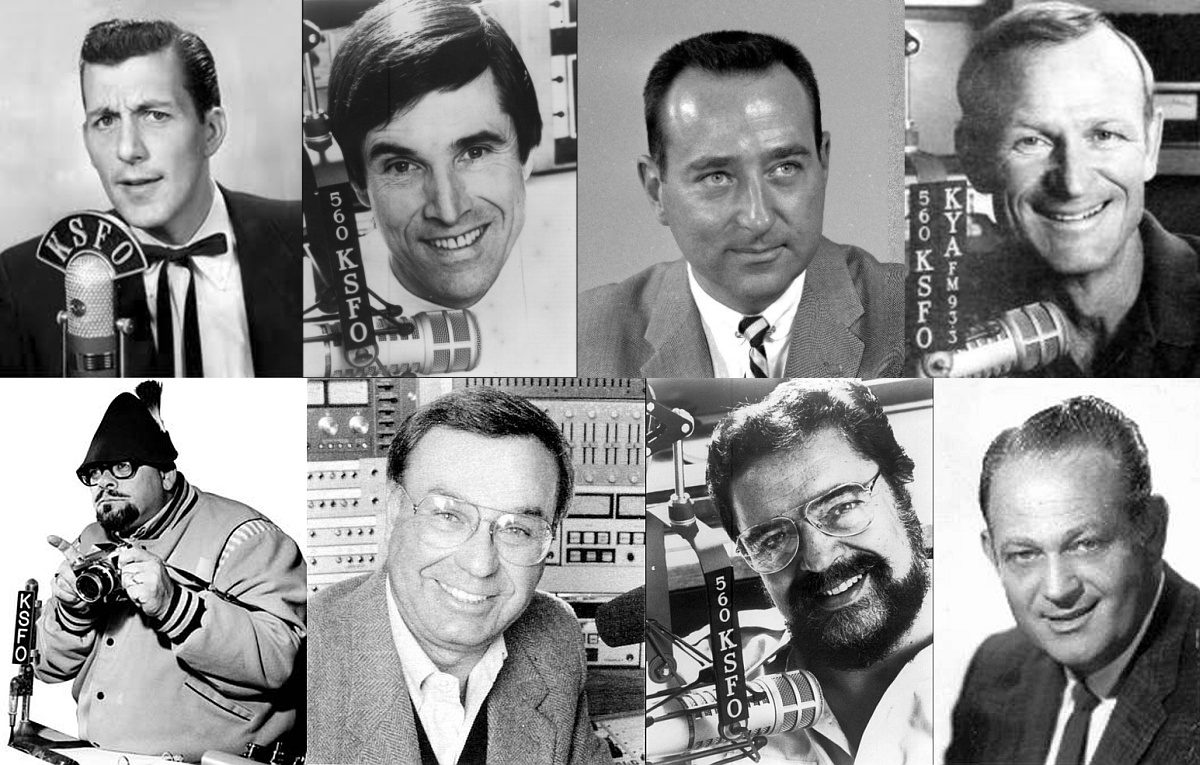 KSFO was bought by Gene Autry's Golden West Broadcasters in 1956. It was under the careful guidance of Manager Bill Shaw that KSFO rose to even greater heights. This was done with a skillful blend of talented air personalities, middle of the road music, a crack local news department and broadcasts of Giants baseball and 49'ers football. During the Golden West era, KSFO was continually the number one rated station in the Bay Area. Golden West sold KSFO to KING Broadcasting Company in 1983.
Some of KSFO's notable personalities are shown here:
TOP (L-R): Don Sherwood, Carter B. Smith, Dan Sorkin, Gene Nelson.
BOTTOM (L-R): Al "Jazzbeaux" Collins, Jim Lang, Russ "The Moose" Syracuse, and newsman Aaron Edwards.
---