KSFO Local News Coverage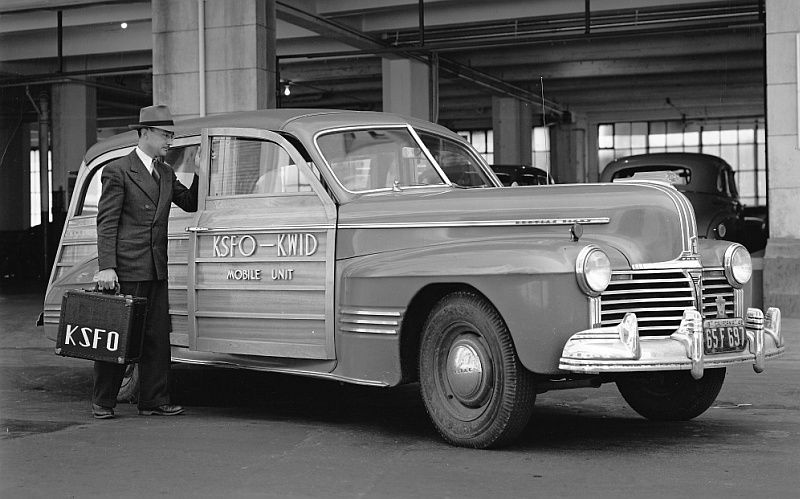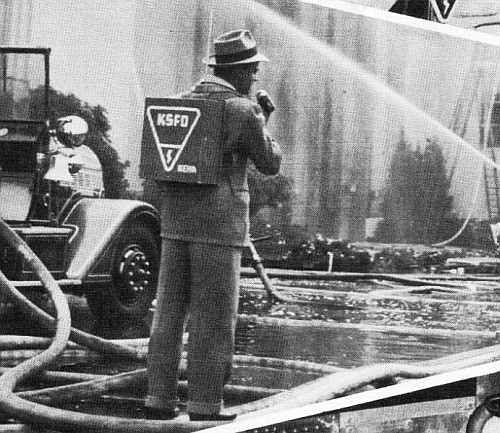 After KSFO lost its CBS affiliation in 19xxx, KSFO continued to attract large audiences by focusing on local news coverage. A large staff of news reporters was continuously out in the community, reporting on live news events.
ABOVE, LEFT: KSFO news car, 1942. ABOVE, RIGHT: A KSFO reporter reports on a fire using a portable backpack shortwave transmitter.
BELOW: KSFO newsmen Bob Hansen, Harlan Frederick and Austin Fenger, News Director, posed in front of the microphone, 1945.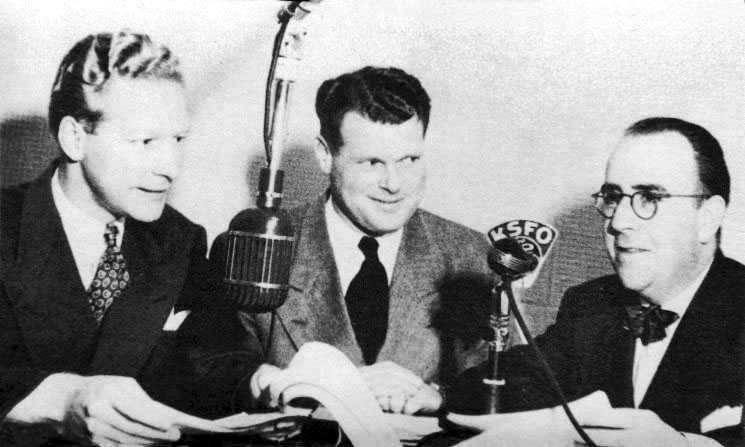 ---