The Staff of KTAB, 1926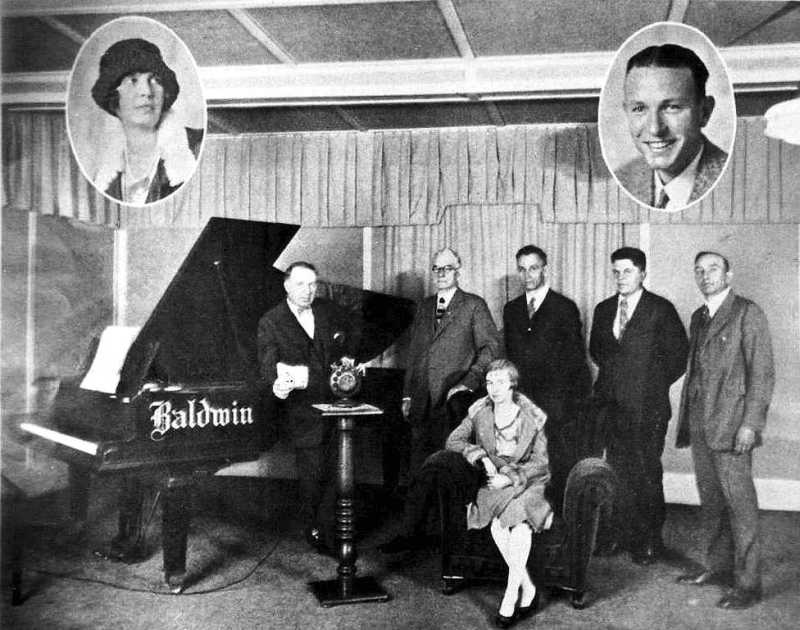 The entire staff of KTAB is shown seated in the station's main studio. In the cutout at left is Mrs. Ada Morgan O'Brien, Program Director, and at right, E. Harold Dana, announcer. Standing are Rod Hendrickson, Treasurer and Announcer; Wilbur S. Tupper, Business Manager; E. L. Spaulding, announcer; Erroll Peck, Assistant Engineer, and R. M. Bitzer, Chief Engineer. Seated is Elsie Bishop, Secretary.
On the air, radio announcers of the time were known only by their initials. Hendrickson was "R.H.", Dana was "H.D.", and Spaulding was "L.S."
---