KWIX Shortwave Transmitter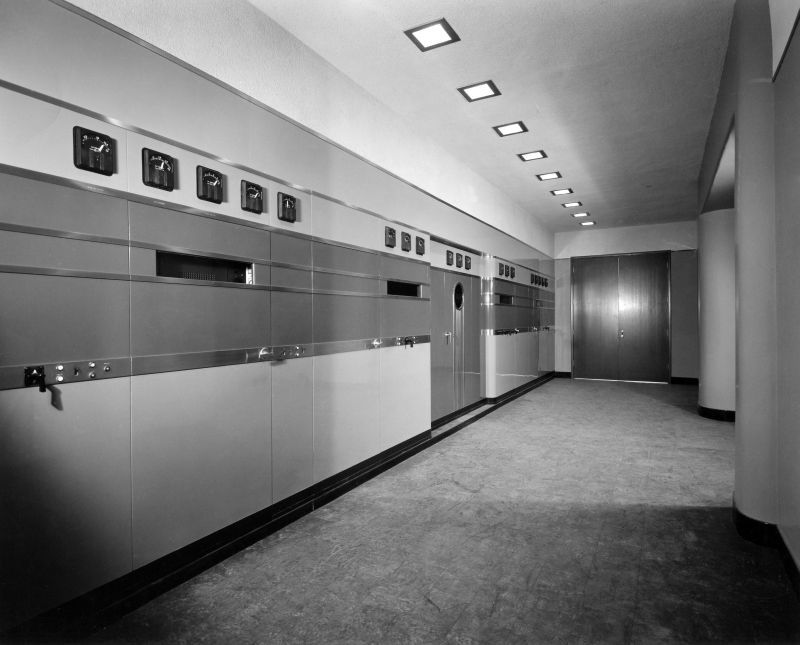 This view shows the brand new KWIX 50 kW RCA shortwave transmitter after its installation in 1943. It was located on the north wing addition to the KSFO transmitter building at Islais Creek in San Francisco. The station was closed in 1953 and the transmitter sold to the Far East Broadcasting Company.
The photo below shows the same room in 2006, which is now used for storage. The wall which lined up with the top of the transmitter is visible.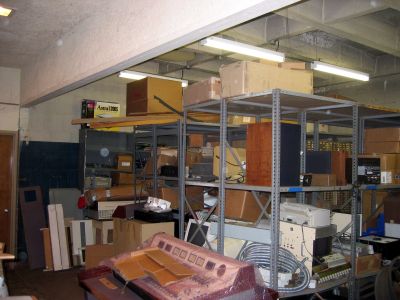 ---