www.theradiohistorian.org
Copyright 2012 - John F. Schneider & Associates, LLC
(Click on photos to enlarge)
---
---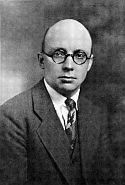 Viincent I. Kraft
---
---
---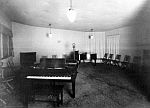 KYA's first studio in the Clift Hotel, 1926
---

Loew's Warfield Theater 1922
---
---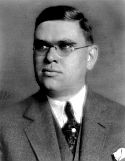 Adolph Frederik Linden
---

American Broadcasting Company Network
---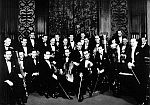 Pacific Salon Orchestra, 1929
---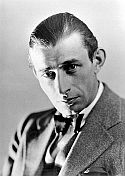 Albert Gillette, Baritone, 1929
---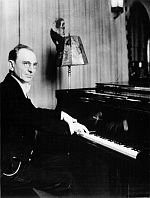 Liborius Hauptmann, Orchestra Leader, 1929
---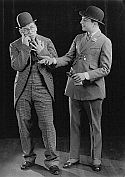 Metro and Cosmo, 1929
---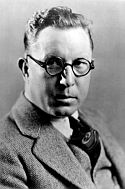 Dick Haller, KYA Production Manager
---
---

KYA's RCA 1-B Transmitter at the Whitcomb Hotel
---
---
---

KYA's studio"A" in the Hearst Building
---

KYA'smain control room in the Hearst Building
---

KYA soprano Carol Atherton with dog Fluffy, 1936
---

Florence Grimes. "The Whirly Giggs", 1936.
---

KYA broadcasts live from Oakland over the California Radio System.
---

KYA Tower on Candlestick Hill
---
---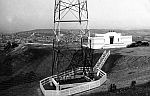 KYA's New Transmitter Site, 1937 - Exterior
---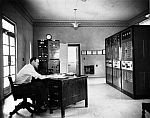 KYA's new Transmitter Site, 1937 - Interior
---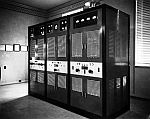 KYA'S new RCA 5-C Transmitter, 1937
---
---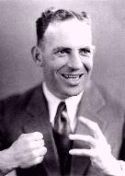 KYA Sports reporter Ernie Smith
---

KYA's auxiliary studio in the Hotel Oakland, 1937
---
---

Dude Martin and his Roundup Gang
---
---
---

KYA Chief Engineer Paul C. Schulz
---
---
---
---

KYA QSL Card 1963
---

KYA with Ampex Cue Mats
---

KYA engineer Carl Christiensen in the Nob Hill Circle studios.
---
Beginnings
Vincent I. Kraft was a Seattle radio pioneer who operated a radio parts distributor called the Northwest Radio Service Company. In 1919, he turned his personal amateur radio station into experimental broadcasting station 7XC, which in 1921 was relicensed as broadcasting station KJR. Not content to operate just one radio station, he soon went on to construct additional stations in Portland, Spokane and San Francisco. Kraft formed the Pacific Broadcasting Corporation planned to connect the stations with telephone lines and create a new Western network.
In 1926, Kraft acquired the equipment from the defunct station KFOB in Burlingame planning to use the equipment for his new station. But the equipment was not found to be usable and was scrapped. It's most likely that Kraft himself built the San Francisco transmitter.
His San Francisco station, licensed under the call sign KYA, went on the air December 18, 1926. Kraft's partner was Frederick C. Clift, owner of the Clift Hotel in San Francisco, and so the station was installed at the hotel. KYA first broadcast on 750 kHz with a 1,000 watt transmitter. He had applied for 1,000 watts, but the license issued by the Department of Commerce did not specify a power level. Kraft told the press he planned to increase the power to 20,000 watts. On Christmas day, his two other Northwest outlets, KEX in Portland and KGA in Spokane, also went on the air, each with 20,000 Watts. A Los Angeles outlet, KPLA, was also planned to go on the air within the next several months.
KYA's first studios were on the fifth floor of the Clift Hotel at Geary and Taylor Streets, with the transmitter on the sixteenth floor. The inverted-L antenna was supported from wooden poles on the roof of the hotel. Clair E. Morrison, KPO's engineer and principal announcer, was hired as manager, and Edward Ludes of KJBS became the chief announcer.
When the responsibility for radio licenses was shifted from the Department of Commerce to the newly-formed Federal Radio Commission in 1927, a period of frequency "musical chairs" began as the FRC moved stations around the dial to try and create order out of the chaotic broadcast spectrum. As a result, KYA operated on several different frequencies over the next two years:
June 1, 1927 – 970 kHz - 500 W
Feb. 15, 1928 – 850 kHz - 1000 W
March 1, 1928 – 830 kHz - 1000 W
April 4, 1928 – 850 kHz - 1000 W
Nov 11, 1928 – 1230 kHz - 1000 W
In 1927, the company joined forces with the West Coast Theatres and KYA moved into new studios in the basement of the Loew's Warfield Theater Building at 988 Market Street. The new studios were elaborate and well-decorated, designed to be a showplace for theater-goers that might amble down the staircase before a performance. The agreement with the vaudeville theater chain also provided a ready source of entertainment for KYA's broadcasts, as performers only had to walk down to the basement to broadcast a program. KYA adopted the slogan "West Coast Theatres Studio". A postal loop hookup was established with KPLA in Los Angeles and sponsored programs were exchanged between the stations.
An agreement was also made with the San Francisco Examiner that provided for the exchange of news bulletins and publicity, and KYA became the Examiner station.
The Linden Years
In 1928, financially overextended and more interested in building stations than operating them, Kraft sold his interests in his four radio stations to Adolph F. Linden, co-owner with Mr. Edmund Campbell of the ritzy Camlin Hotel in Seattle. Both men were also directors of Puget Sound Savings & Loan. (Kraft still owned KXA in Seattle and later went on to build and operate KINY in Juneau, Alaska).
Under Adolph Linden's direction, expansion of the small network of stations occurred at a fast pace. The money flowed freely to upgrade the facilities and programming. The staff started calling him "Daddy" Linden, in reference to the wealthy Daddy Warbucks in the popular comic strip "Little Orphan Annie".
Late in 1928, soon after taking over the stations, Linden signed an agreement with the Columbia Broadcasting System (later CBS) to distribute their programs in the West. At the time, Columbia's network lines only extended as far West as Omaha and its chief executive William S. Paley was anxious to extend its programs to the Western part of the country. The agreement called for Linden's network to pick up Columbia's programs in Omaha and carry them westward. Linden also fed his own programs on the Western hookup, originating in either Seattle or San Francisco.
He called his new network the American Broadcasting Company – the first of several radio networks that would carry that name (unrelated to today's ABC). The ambitious ABC network program schedule debuted on December 22, 1928, with a three hour program sponsored by the Union Oil Company. On January 6, 1929, new telephone circuits were added to feed additional affiliated ABC stations in Omaha (KOIL), Denver (KLZ), Salt Lake City (KDYL) and Los Angeles (KMTR – later KLAC). The burgeoning network now had eight stations.
KYA had now become a network programming center. It originated ABC network programs on alternate nights, with KJR in Seattle having the responsibility for alternate nights. Occasionally, KYA also originated programs that were fed east to the entire Columbia chain, including the East-West Football Game and the "Old Gold Program". Its 1929 slogan was "The Theatre of the Air".
Linden spared no expense in hiring the best radio talent. Dick Haller, a respected radio programmer from KGW in Portland, became the new San Francisco program manager. ABC's program mix combined serious music with vaudeville-style comedy. Liborius Hauptmann, a nationally-known Viennese orchestra conductor directed the Pacific Salon Orchestra. Baritone Albert Gillette was heard as a soloist, with the "Neapolitan Singers" sextet, and also as part of a mixed quartet.
The lighter side of ABC's San Francisco programs included the vaudeville comedy team of Metro and Cosmo, who were typical of the vaudeville performers of the time that found their way onto radio. Consisting of Tom Smith (Cosmo) and Jack Dean (Metro), they were known on the air as the "Politan Brothers", and also doubled as musical performers on other shows. Deane, who was born to New York vaudeville performers and grew up in the theatre, sang popular ballads and accompanied himself on the guitar.
Another comedy program started at KYA and ended up as a national hit. KYA announcer Johnny Patrick combined joined forces with staff organist Helen Troy in 1928 to create a daily series of short skits written by Patrick under the name "The Funniest Things". The name soon changed to "Cecil and Sally" and it became a national hit. It was one of the first programs to be syndicated to stations around the country through disk recordings made in the San Francisco studios of MacGregor and Sollie. Over the next five years, the program was said to have attracted 15 million fans. Hundreds of episodes of the program survive today thanks to the existence of those early recordings.
In 1928, it finally became apparent where all the free-flowing money for the ABC network was coming from. Taking advantage of their management positions with the Puget Sound Savings and Loan, Linden and Campbell had been regularly tapping into the bank's money to keep the network afloat and to finance their lavish Camlin Hotel. A bank auditor noticed some questionable withdrawals and called them to the attention of the board of directors. They included about $1 million in loans to the radio stations, plus loans to the Camlin Hotel and an oil partnership in Oklahoma, which left the bank short of its required liquid capital.
The state supervisor of savings and loans was called in to investigate. But instead of closing the bank, state regulators made a agreement with Linden and Campbell to make restitution on loans totaling about $1.75 million, taking the radio stations, hotel and all of their personal assets as collateral. Linden resigned his position as president of the bank – only to be replaced by Campbell. The bank agreement was never made public, and Linden continued drawing on the bank's money to finance the stations.
On June 1, 1929 the ABC network welcomed additional affiliate stations to the network: WIBO Chicago, WIL St. Louis, WRHM Minneapolis (aka WLB), KFAB Lincoln, Nebraska, and KTNT Muscatine, Iowa. KFBK in Sacramento also joined the network on July 13, 1929. Later that month a press release stated that ABC was lining up a number of stations on the East Coast, including WOL in Washington, D.C.
In 1929 Linden's ABC also promoted a popular series of outdoor summer concerts "under the stars" from a stage at Seattle's University of Washington football field. Meredith Willson and Alfred Hertz were hired as the directors, and they brought in more than fifty of the nation's best musicians from around the country. The live concerts were broadcast over the network three nights a week for several weeks. The concerts were a great broadcast success but a financial disaster. Instead of being "music under the stars", most of the events turned into music in the Seattle rain, and the city's music fans stayed home. It was the final undoing for the overextended network. Everything came to a screeching halt in August when Puget Sound Savings & Loan filed for bankruptcy protection and the flow of depositors' money to KJR and the ABC network stopped abruptly. The leased telephone lines that carried the network's programs were shut down for non payment. The unpaid musicians packed up and went home. (Meredith Willson related that he couldn't find work afterwards in New York without running into someone who blamed him for not being paid in Seattle. This encouraged him to move his family to San Francisco where he started a new career in West Coast radio.)
In Seattle, things quickly started to fall apart without the bank's financial backing. On August 15, 1929, the American Broadcasting Company was declared insolvent and control of the network and its four stations was transferred to Ralph A. Horr, court-appointed receiver. Five days later, the news reached Washington, D.C., that ABC had cancelled its plans to extend to the East Coast because of financial difficulties. On August 25, The Columbia Broadcasting System took over control of ABC's leased lines so they could continue to feed the network's Western affiliates directly, announcing that they would begin feeding the "Columbia Northwest Unit" on September 1. The new Columbia Northwest stations would be KVI in Tacoma, KOIN in Portland and KFPY in Spokane (later KXLY). Columbia's head, William Paley, would soon make a deal with Don Lee in Los Angeles to add his stations KFRC and KHJ, and the combined group of Northwest and California stations would form the nucleus of what soon became the Columbia-Don Lee Network.
Scrambling for a solution to his financial dilemma, Adolph Linden was able to negotiate a last minute sale of the radio stations and the ABC network to Twentieth Century Fox. On October 15, 1929, he loaded his family into their Lincoln sedan and headed for New York to ink the deal. But, according to former KJR employee Homer Pope, the deal unraveled at the final moment:
It was a big windfall for him – he was going to be able to cash in, pay off his debt, get himself out of trouble and the whole shebang, and so he took off with his wife and kids and drove across the country – he took a long leisure trip across the states – to get back to New York to take care of this deal and solve all of the problems. In the meantime, the stock market crashed, and they backed out. And so the vacation that he took in between was his demise, financially, because they were prepared to go, but when the stock market crashed they decided not to.
The Lindens stayed in New York and tried their hands unsuccessfully at the restaurant business until an arrest warrant arrived from Seattle in 1931. He was brought back to Washington, and both he and Campbell were charged with failure to make good on their 1928 restitution agreement and for defrauding shareholders and depositors out of $2 million. Both men were convicted and sentenced to fifteen years at the Walla Walla State Penitentiary. Campbell tried to commit suicide by jumping out of a second story window of his home, but only broke his leg. Campbell served seven years at Walla Walla and later worked as a credit manager until his death in 1954. Linden was paroled in 1938 and started a small Seattle record company called Linden Records, where he enjoyed another successful career releasing the music of local jazz musicians. He died broke in 1969.
On September. 13, 1929, the KYA license was transferred to F. O. Dahlquist, a court-appointed receiver and KYA went off the air for three months. Receiver Ralph A. Horr took control of KJR, KEX and KGA on October 1. Working together, the two men brought the old ABC network back on December 22, 1929, under the name of the Northwest Broadcasting System, or NBS. It was a new regional network serving all four stations with programs originating at KJR.
In the Spring of 1930, the four radio stations (KYA, KJR, KEX, KGA) were sold to Ahira "Hi" Pierce, owner of Seattle's Home Savings and Loan, who was able to keep the stations afloat for a while during the depression's deepest year. They even experienced a short rebirth and broadcast some popular, quality programming. But in a strange repeat of history, Home Savings and Loan went bankrupt and Hi Pierce was also jailed for misappropriation of funds.
Amazingly, money was found to purchase a new state-of-the-art RCA 1001-B screen-grid transmitter for KYA, and in June of 1930 the "Greater KYA" debuted with its new transmitter from atop the Hotel Whitcomb at 1231 Market Street. (The location had been vacated by KFRC in 1927.) The 90 ft. long T-type antenna was supported from 115 ft. poles on the roof of the hotel. The original KYA transmitter was shipped to Seattle, and it probably ended up at one of Vincent Kraft's stations in Alaska.
The NBC Period
In October of 1931, the National Broadcasting Company (NBC) announced it had acquired the Northwest Broadcasting System and its four radio stations. Since 1927, NBC had been operating its Pacific Coast "Orange" Network from San Francisco, recreating its New York "Red Network" programs and feeding them to seven western stations (KPO and KGO in the Bay Area, KFI Los Angeles, KOMO Seattle, KGW Portland and KHQ Spokane). But in the East, NBC was also running a second network called the "Blue Network", and they saw the NBS purchase as a mechanism to bring the Blue Network's programs to the West. So, on October 18, the inaugural program of the NBC West Coast "Gold Network" was broadcast from New York. The new stations of the Gold Network were: KPO San Francisco, KECA Los Angeles, KJR Seattle, KEX Portland and KGA Spokane (KGO in Oakland stayed with the Orange network). Additionally, KFSD in San Diego and KTAR in Phoenix could choose from programs on either the Orange or Gold Networks.
KYA's problem was that it didn't fit into NBC's grand plan. The network already had two stations in San Francisco – KGO and KPO – and didn't need a third one, but it absorbed the station into its organization as best it could. In 1932, the studios moved to the NBC headquarters at 111 Sutter Street, where locally-produced KYA programs were augmented by occasional overflow network programs that the other two stations couldn't use or didn't want. The transmitter stayed at the Whitcomb Hotel, and NBC made only a few minor equipment changes during its ownership of the station.
The Gold Network lasted just two short years. On April 1, 1933, NBC announced it was shutting down the "KPO Network" or "Secondary Network" because of high line costs. Instead, NBC would broadcast the programs through KPO's new high power 50 kW transmitter in San Francisco, built to provide clear nighttime coverage up and down the coast. The three Northwest stations were leased to the NBC Orange Network affiliate in their respective cities for $1 a year – KOMO in Seattle took over KJR; KEX in Portland went to KGW, and KGA in Spokane joined with KHQ. (The leases were later converted into sales.) But this solution was not possible in San Francisco, with the result that KYA would be sold again.
The Hearst Period
On February 1, 1934, NBC sold KYA and its original Pacific Broadcasting Corporation to Hearst Enterprises, owned by San Francisco Examiner publisher William Randolph Hearst. In addition to his nationwide chain of major newspapers around the country, and Hearst also owned a stable of radio stations, including WINS in New York, WCAE Pittsburgh, WBAL Baltimore, WISN Milwaukee, and KEHE in Los Angeles. And so KYA now became part of the Hearst family. KYA's studios moved into Hearst Building at Third and Market Streets in 1934. The new studio and master control room were compact but functional. The transmitter remained atop the Whitcomb Hotel.
During the Hearst years, KYA employed a staff of fifty, including a full staff orchestra. It broadcast all the San Francisco Seals home baseball games from Seals Stadium, and also regular sporting events from Civic Auditorium and Kezar Stadium.
KYA's corner office must have had a revolving door, because the turnover in managers was very high during the Hearst years. The station manager was Edward McCallum in 1935; who was replaced by Bob Roberts in 1937. Clarence Juneau became the next manager in February 1938, coming from the Los Angeles Hearst station KEHE. He resigned the following October and was replaced by program director Reiland Quinn. In 1940, Quinn returned to the job of program director, and Harold H. Meyer (the former manager of WSUN in St. Petersburg) was appointed general manager. In 1942, program director Dean Stewart became KYA's acting manager for a short time.
In 1936 the original Pacific Broadcasting Corporation was dissolved. It had been maintained as a separate holding company for KYA, but now the station became a part of Hearst Radio, Inc., and its stable of stations around the country. KYA's license was transferred to the parent company on March 12, 1936.
KYA continued to carry occasional NBC special event programs after the sale to Hearst, as well as a few CBS programs in 1937 through an agreement with KFRC. These arrangements ended in 1936 when CBS purchased KNX in Los Angeles, causing the entire structure of the Columbia Don Lee Network to quickly collapse. The result was that the Hearst stations KYA San Francisco and KEHE Los Angeles joined with the McClatchy stations to form the California Radio System. Each CRS member station contributed programs for broadcast by all stations on the network. Most of these were musical programs with such names as "Minute Melodies", "Novelties at Noon", "The Hollywood Serenaders", and "Rhythm and Rhyme". There were also a number of regular live band broadcasts, featuring the well-known bandleaders Ted Fio-Rito, Ozzie Nelson and Phil Harris. Several news commentators and sportscaster Ernie Smith were also heard over the network, as well as Pacific Coast League baseball games.. One of the programs offered to the network by KYA was comedy series "The Whirly Giggs," broadcast at 10 PM Saturdays, with Florence Grimes playing the lead character Mrs. Pearl E. Giggs. The California Radio System ceased operations in 1939.
In 1937, KYA was broadcasting from 7:00 AM to 2:00 AM daily, but by 1940 the station was signing off at midnight.
KYA was never a money-making operation for the Hearst chain. In 1938, Broadcasting Magazine commented that, "with no major network affiliations, it has not been a particularly thriving enterprise". (This did not improve with time - financial information filed with the FCC in 1942 showed a 3 month operating loss of $18,700.)
One of KYA's problems was that it suffered from a low power (1,000 watts) signal, which, combined with its inefficient antenna on the roof of the Hearst Building, resulted in ineffective coverage. The station received complaints that it did not deliver an adequate signal to outlying areas. A series of debates from the University of California was canceled because the station did not adequately cover Berkeley. The Emporium Department Store and Associated Oil Company also canceled programs because of poor coverage.
To solve this problem, KYA applied to the FCC in January of 1935 to raise its power to 5 kW from its location at the Whitcomb Hotel. But surprisingly, this caused the FCC to set KYA's license renewal for hearing because it conflicted with a simultaneous application for increased power at KDON in Salinas. The Commission also interpreted the application as a proposal by KYA to offer new service. The FCC held a hearing and then on Dec. 12, 1935, scheduled a further hearing. Hearst's lawyers made an elaborate pleading to the Commission for reconsideration, and the result was that the FCC renewed the license with the condition that KYA would build an improved transmitter plant with greater antenna efficiency.
On April 13, 1936, the Hearst organization acquired a parcel of land on Candlestick Hill in the southeast corner of the city, and it filed for approval to construct a 450 foot self supporting tower, offering much better efficiency than the old-style T-type antennas which were quickly being retired around the country. A daytime power of 5 kW was requested for the new site, reduced to 1 kW at night. A new RCA 5C transmitter was ordered and construction was begun on an imposing concrete art deco structure. The Bethlehem Steel Company provided the tower. After numerous construction delays caused by inclement weather, operations from the new site began on June 1, 1937. Reports of vastly improved coverage quickly poured in from around the region.
To provide better service to the East Bay, KYA opened an auxiliary studio in the Hotel Oakland in April 1937, but it was closed in November of the following year as a cost saving measure.
On March 21, 1941, KYA's frequency was changed from 1230 to 1260 kHz as a part of the nationwide realignment of frequencies required by the NARBA treaty. In 1942, KYA began broadcasting 24 hours a day for the first time.
The Hearst organization began reducing its radio holdings in 1938 when it sold six of its ten stations. KYA was not a part of those first sales, even though it continued to operate at a financial loss to the corporation. Finally, in 1942, it was KYA's turn to leave the Hearst empire.
Palo Alto Station
In 1942, Hearst Radio sold KYA for $50,000 to a group of Stanford professors and instructors doing business as "Palo Alto Radio Station, Inc." This began a turbulent period in the history of KYA -- over a period of almost twenty years, KYA was operated by no less than eight different owners!
The Palo Alto group had applied to the FCC to construct a new 1 kW station in Palo Alto, but the FCC then instituted a wartime freeze on new station applications, so they abandoned that plan and instead took the opportunity to buy KYA when it became available. The company was headed by President Wilfred Davis, the former manager of the San Francisco Opera Company (1928-31) and Sherman Clay & Company. In 1936 he had managed the Northwest Concert Division of CBS, which stimulated in his interest in station ownership. Davis was the largest shareholder with 20% of the stock. Other owners included vice president O. H. Blackman, the retired president of a New York advertising agency (6%); vice president Dr. Frederick E. Terman, a Stanford University professor of engineering and former president of the Institute of Radio Engineers (IRE) (2%); secretary/treasurer John M. Kaar, owner of Kaar Engineering, a radio manufacturer in Menlo Park (4%); Dr. Harry R. Reynolds (12%); and Dr. George E. Gamble (10%) and Dr. E.F. Roth (10%), both surgeons. In addition to these individuals, there were 19 additional minor stockholders.
With the KYA sale, only four stations remained in the Hearst organization: WINS New York, WBAL Baltimore, WCAE Pittsburgh and WISN Milwaukee.
The Palo Alto group's stated intention was to provide better radio service to the city of Palo Alto and Stanford University, and it had obtained the promise of cooperation on programming with the university's president. The new buyers planned to build secondary studios in Palo Alto, but in the end KYA continued to operate from the same studio in the Hearst Building during the company's entire ownership of the station.
New KYA staff members were announced. Davis became the president/general manager; E. E. Roundtree, former head of the INS news bureau in Seattle, became the assistant manager; Don J. Fedderson became sales manager; and Dean Cooper Stewart continued as the program director. Alfred Frankenstein, a San Francisco Chronicle music critic, was contracted as a music consultant. And Jack Temple, the brother of actress Shirley Temple, was hired as an announcer. He created a new program called "Hollywood Star Parade" featuring news of the film industry.
Sales manager Fedderson was the rising star of the group. He was new to radio, having been lured away from the advertising department of a local newspaper, but learned the field quickly. In 1943 he was promoted to vice president/general manager, and shortly afterwards became the president. He had a good head for sales and promotions and single-handedly took KYA into the black within one year -- perhaps for the first time in its history.
One of the KYA stars receiving favored treatment by Fedderson was the country and western musician Dude Martin (real name John McSwain), whose "Round Up Gang" came over to KYA in 1939 from KTAB and was a regular feature on the station until 1950. Martin followed in the footsteps of local western music radio pioneers like Mac McClintock (KFRC) and Charlie Marshall (KPO). Fedderson gave Dude's band the prime 5:00 PM time slot and kept the program sponsored and profitable for both the station and bandleader. One of the musicians with the Dude Martin band was a fellow named Al Cernick, who would play with Duke on KYA each afternoon after he finished his shift at a South San Francisco tannery. He later hit the big time after changing his name to Guy Mitchell. As for Dude Martin, he went on to become a KGO radio and television host in the early 1950s before moving up to Los Angeles TV.
Other KYA air staffers in 1942 were announcers William Mackintyre, Eric Boden, Len Curley, Bob Emerick, Clarence Leisure (later with NBC), Jack Williams, actor Vernon Wilson, Abel Lawrence Zitcer, commentator Ruth Laing Keator, newscaster William Darrell Connell, Dwight Newton (who contracted as an artist while also working at the San Francisco Examiner) and freelance sportscaster Ernie Smith. The technical staff included Chief Engineer Paul Schulz, Claire Morrison (formerly with KPO and KYA's first manager), Carl Christiansen (formerly with KPO and KJBS), Toby Hamma, Ralph Abry, Vern Harvey, Bill Overstreet, Russ Pray, Carleton Schwarz and Montague Bancroft.
Successive Owners
On October 10, 1945, the holding corporation Palo Alto Radio Station, Inc., was sold to New York City newspaper publisher Dorothy Schiff Thackrey for $348,800. The Palo Alto group had realized a seven-fold profit on their investment in just three years! Mrs. Schiff was the owner of the New York Post, and with her husband Ted Thackray was the owner of WLIB in Brooklyn, NY. Bartley C. Crum was named the new president. The Thackrays kept Don Fedderson as vice president and general manager and also made him manager of KMTR in Hollywood, another station they had also just purchased..
There were no major programming changes at KYA during this time. One of its most popular programs was the morning "Rhythm Rodeo", a western music record show hosted by folksy "Foreman Bill" Mackintosh. Western music was popular early morning fare on several stations at that time, serving the still-sizeable farm and agricultural community in the Bay Area. (Other programs included the Western Farm Home on KROW and Sagebrush Serenade on KPO).
A 1946 KYA advertisement listed some of the day's program lineup:
6:10 to 8:00 AM – Foreman Bill Mackintosh and his "Rhythm Rodeo"
8:10 to 9:00 AM – Dave Dorris, "It's a New Day"
11:15 to 1:00 PM – George Ruge and his "Ballroom of the Air"
1:30 to 3:30 PM –.Les Malloy's "1260 Club"
5:05 to 6:00 PM –.Dude Martin and his Roundup Gang, dinnertime music
11:10 PM to 1:00 AM –..Bob Emerick and his "Telequiz Top Tunes"
And KYA/Chronicle "Time Clocked News" was heard every hour on the hour from 6:00 AM to Midnight.
In July of 1949, KYA's studios moved from the Hearst Building to the Fairmont Hotel. In April of the following year, the station was acquired by J. Elroy McCaw and John D. Keating (each 50% interest) for $200,000. McCaw had ownership in KELA, KALE and KYAK in Washington state and KVOR in Colorado Springs. Together they had interest in KPOA in Honolulu and KLZ in Denver. Don Fedderson moved to the Schiff Thackrey stations KLAC and KLAC-TV in Los Angeles, and Gil Paltridge, the former owner of KGIL in San Fernando, became KYA's new manager. The commercial manager was Wilt Gunzendorfer, formerly the manager at KROW. The next year John Fearnhead was named manager. KYA affiliated with the Dallas-based Liberty Broadcasting System from 1950 until it ceased operations in 1952.
In both the Thackray and McCaw cases, the licensee corporation itself had been sold, and it so continued to be operated by Palo Alto Radio Station, Inc. In 1951 the name of the corporation was changed to the Palo Alto Broadcasting Company, and then in 1954 to KYA, Inc.
KYA was sold again in 1958, this time to Golden State Broadcasters, Inc., for $1 million, which included a construction permit for KYA-FM. The new owner was Milwaukee broadcaster Gerald Bartell, who named Morton Wagner as the new manager. The following year the corporation was folded into the parent company, Bartell Broadcasters, Inc.
In the summer of 1958, KYA moved out of the Fairmont Hotel, moving just one block south into KSFO's former studios at Number One Nob Hill Circle, which was an annex building added to the south side of the Mark Hopkins Hotel during the war. (KSFO, curiously, had just recently moved INTO the Fairmont.)
In January of 1959, KYA-FM took to the air on 93.3 MHz with a full time simulcast of KYA-AM.
KYA at this time was a disk jockey station playing "middle of the road" music. In 1958, rock 'n roll music made its first appearance on KYA, originally for just a portion of the station's broadcast day, but it quickly proved successful and took over the entire day's schedule.
In 1961, Phil Yarborough, a young unknown Georgia disk jockey who used the air name of Bill Drake, was assigned the task of programming the station. Drake made a number of drastic changes, streamlining the carnival sound of early rock radio to create an entirely new radio programming concept. KYA, the fast-paced "Boss of the Bay" became an instant success and soon overtook the other early rock n' roll radio stations, KOBY and KEWB.
Les Crane was named KYA's Program Director in January of 1962, but Bill Drake remained as KYA's morning man until later that year. When he left he became a programming consultant, taking "The Drake Sound" to other stations around the country, playing a key role in transforming early rock 'n roll radio into "Top 40" radio.
In 1966, Bill Drake took over the programming of KFRC, soon supplanting KYA as the dominant local Top 40 station. The two stations continued to battle it out in the lucrative Top 40 market through the 1970s. Drake went on to become a multi-millionaire, programming nearly a hundred AM and FM stations from his home in Bel Aire in the 1970's.
On August 7, 1962, KYA AM and FM were sold again – this time to the Churchill Broadcasting Corporation for $1.25 million. Clinton D. Churchill became KYA's new president and general manager, and Lewis Avery was the vice president and sales manager.
In August of 1966, KYA was sold to the Avco Broadcasting Corporation for $4.4 million. Lewis Avery became the vice president and general manager, succeeded by Howard Kester the following year. He was followed in 1974 by Clifford M. Hunter, and KYA adopted a "Pop Adult" music format in 1976.
In 1977, KYA AM and FM, along with WRTH in Wood River, Illinois, were sold to the King Broadcasting Company, operators of KING AM/FM/TV in Seattle, and James Kime became the general manager. In March of 1980 a new KYA broadcast center was dedicated at 300 Broadway. Fred Schumacher became the manager the same year, and the station adopted an adult contemporary format called "Easy Rock 1260", which was switched to an oldies music format the next year.
In early 1983, King Broadcasting acquired San Francisco's KSFO (560 AM) from Gene Autry's Golden West Broadcasters, and made the decision to spin KYA-AM off to Bonneville Broadcasting Co., a division of the Church of Jesus Christ of Latter Day Saints, in a $3.5 million deal approved by the FCC on October 19 of that year.
On December 13, 1983, venerable 1260 KYA ceased to exist. Its Oldies programming and much of its personnel moved over to KYA-FM, which King Broadcasting retained, while new sister station KSFO took on a personality-oriented music format.
Bonneville, which took control of the 1260 signal on the same date, was already the owner of KOIT-FM (96.5), and so KYA-AM's call letters were changed to KOIT because the station would now duplicate its new FM sister station's easy listening format, merging in KOIT's studio complex at 77 Maiden Lane in San Francisco.
Epilogue by David Jackson
In 1985, the 1260 AM call letters were changed to KXLR with the debut of a short-lived news and information format, but they changed back to KOIT(AM) in 1986 when the station returned to simulcasting KOIT(FM), this time with an updated light rock music format.
In early 1986, the original KYA self-supporting tower on Candlestick Hill came down in a windstorm. A temporary antenna was used until it could be replaced with a new guyed tower in 1987. KOIT(AM) continued to operate on 1260 kHz with 5,000 watts daytime and 1,000 watts at night.
---
REFERENCES:
"KYA history to 1937" - a KYA internal document written by Price and Williams
KYA license files of the Department of Commerce, Federal Radio Commission and Federal Communications Commission – National Archives, Washington, DC
"San Francisco Examiner", 12-16-26, 12-2-27, 12-3-27.
"Broadcasting Magazine", 2-15-38, 8-15-38, 5-4-42, 6-29-42, 7-20-42, 7-27-42, 5-21-45, 1-23-50.
"Broadcast Weekly", 1929.
"The Dude Martin Band Story" by Jim Goggin, 2005
Interview between author and Carl Christiensen, former KYA engineer.
San Rafael, California, March 25, 1971.
Interview between author, Homer Pope and Bill Brownlee, in Seattle, July 15, 1992.
Vincent I. Kraft letter to the Seattle Post-Intelligencer, June 18, 1962.
"Cecil and Sally: A Study in Obscurity" by Doug Hopkinson
Historical information about the Camlin Hotel, Seattle - Wikipedia
Linden Records: Seattle's "lost" post-war music company http://www.historylink.org/essays/output.cfm?file_id=7772
An article about the American Broadcasting Company – www.pdxradio.com.
KYA Broadcast Pro-file by Howard Kester
KYA time line by David Jackson, Bay Area Radio Museum


---