www.theradiohistorian.org
Copyright 2018 - John F. Schneider & Associates, LLC
---
(Click on photos to enlarge)
---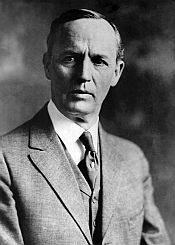 Robert Gordon Duncan, the "Oregon Wildcat" broadcast over Portland's KVEP from 1929 until his station license was revoked in 1930.

---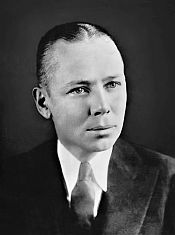 Gerald Buckley, evening commentator on WMBC in Detroit in 1930, exposed the corruption in city government and led a successful recall election against Mayor Charles Knowles. The night of the election, he was murdered by gangland assassins.
---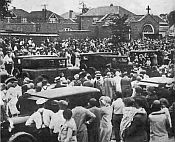 A crowd of over 50,000 attended Buckley's funeral on a rainy July afternoon – mostly faithful members of his "Common Herd" audience.
---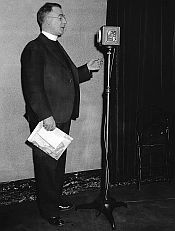 Father Charles Coughlin, the crusading radio commentator of the 1930's, was the forerunner of Rush Limbaugh and other modern talk radio hosts. The controversial catholic priest was heard nationwide from 1926 until he was forced off the air in 1939.
---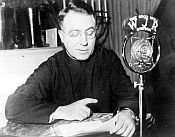 Another view of Father Couglin broadcasting over WJR in Detroit.
---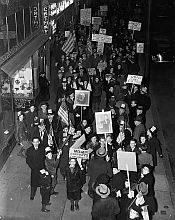 When WDAS in Pittsburgh cancelled Coughlin's program after an inflammatory anti-semitic1938 speech, a group of his fans picketed outside the studios.
---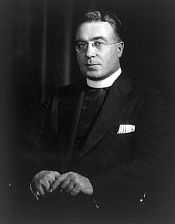 ---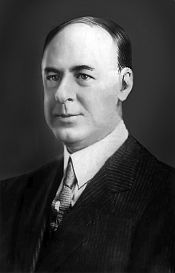 "Ol' Man" William K. Henderson, the flamboyant owner and program host of KWKH in Shreveport, tore up the airwaves nightly from 1925 to 1932.
---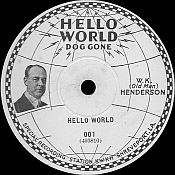 This is the label of Henderson's controversial recording, which he distributed in 1930.
---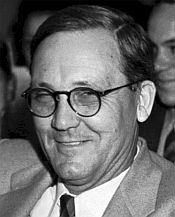 Evangelical Minister Robert P. "Fighting Bob" Shuler, pastor of the Trinity Methodist Church in Los Angeles, lost his license for KGEF in 1932 for broadcasting slanderous attacks on public officials and others. Shuler fought the decision unsuccessfully for three years, which was ultimately taken as far as the Supreme Court.
---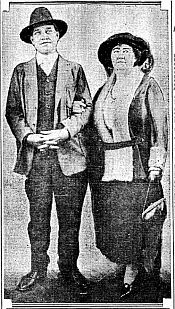 William Edward Riker and his fourth wife, "Mother" Lucille Riker
---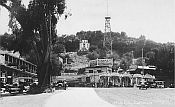 This late 1920's postcard view of Holy City, California, shows the KFQU hillside transmitter location.
---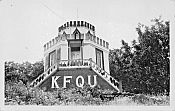 KFQU's transmitter was located inside Holy City's observatory building.
---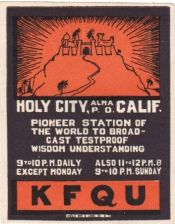 ---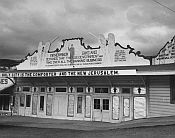 Holy City's streets, buildings and vehicles were resplendent with Riker's message signs and slogans.
---


Today's provocative "Hot Talk" radio commentators are not a new phenomenon. The first decade of broadcasting witnessed the rise of many equally strident and controversial personalities who tested the limits of the government's tolerance and the public's good taste. They were the prototypes of today's conservative radio commentators and talk show hosts

While early radio was endowed with many colorful but otherwise harmless characters, a handful of crusading firebrands used the airwaves to gain favor with the public for their viewpoints. The early airwaves were home to a number of hucksters, like the infamous Kansas goat gland doctor John R. Brinkley. But radio also hosted a number of other troublemakers and agitators who abused the power of the media to try and influence public opinion. Let's take a look at some of radio's lesser-remembered provocateurs.

The "Oregon Wildcat", KVEP:

Soon after the 1929 stock market crash, Robert Gordon Duncan acquired a small station - KVEP, the "Voice of East Portland", Oregon - from its financially distressed owner. A populist firebrand vying for the Republican nomination to Congress, Duncan used his station to broadcast daily profanity-laced tirades. Calling himself the "Oregon Wildcat", he reportedly kept a gun at his side while on the air. He railed against Sears & Roebuck and the other "chain stores" that were running local mom-and-pop retailers out of business. To bolster his cause, Duncan sought "donations" from small retailers, and lambasted those who rebuffed him for selling poor quality merchandise and cheating their customers. After losing the Republican primary to the incumbent, Frank Korell, Duncan attacked the congressman on the air, questioning his sexual orientation. If these actions weren't disruptive enough, Duncan also refused to sign off KVEP so the station he shared his 1500 kHz frequency with could broadcast.

Letters of complaint about KVEP flooded into the Federal Radio Commission, and a license renewal hearing was scheduled. Representatives of the American Legion, the Chamber of Commerce, local churches, and other civic organizations joined forces at the hearing to demand cancellation of KVEP's license. Portland judge J.C. Kendall complained, "There is a mad dog loose in the City of Portland. For two hours every night we have had a persistent series of talks so utterly indecent that they offend every human sensibility." On May 30, 1930, the Commission ordered KVEP off the air because of "profanity, obscenity, and the vilification of particular individuals". The coup de grâce came in July, when Duncan's creditors repossessed the station's equipment. If that wasn't enough, he was arrested and convicted of indecent broadcasting, violating the Radio Act of 1927. He was sentenced to six months in the county jail and fined $500. After an unsuccessful attempt to launch a magazine, Duncan ended up managing a golf course, and died in 1944.

Gerald Buckley, WMBC:

Jerry Buckley was one of early radio's "good guys". The popular radio commentator on WMBC in Detroit began his career as a radio crusader in 1928, campaigning for humanitarian and liberal causes like old age pensions and jobs for the unemployed. He referred to the followers of his nightly program as "The Common Herd". In 1930, Buckley began a campaign against rampant corruption in the Detroit city government, emphasizing the ties between Mayor Charles Bowles and the city's numerous gambling houses being run by organized crime. Buckley claimed that Bowles took his orders from Public Works Commissioner Joseph Gillespie, who was the "true mayor of Detroit". After Police Commissioner Harold Emmons raided the gambling houses while Bowles was out of town, the mayor fired him and appointed Thomas Wilcox, a supporter of Bowles' "hands off" policies. Buckley's nightly tirades criticized Bowles, Gillespie and Wilcox, and decried the unlawful graft taking place behind the scenes. Buckley's program soon became Detroit's most popular program.

In 1930, Buckley began to campaign for a recall election be held to remove Mayor Bowles from Office. As support for the idea grew, Buckley was offered a $25,000 bribe to "lay off" the mayor, which only caused him to double his efforts. Ultimately, a special election was scheduled for July 22. Buckley urged his audience to vote "yes", and when the ballots in the bitterly-fought election were counted, Bowles was removed from office, 120,863 to 89,907 votes.

T

wo hours after the recall results were announced, Buckley got a phone call from a woman who promised a tip on a new story. She asked to meet him in the lobby of the LaSalle Hotel, where the WMBC studios were located. About 1:50 AM, as Buckley waited in the lobby, three men entered the hotel and pumped eleven bullets into his body.

As the investigation into his murder mounted, Commissioner Wilcox attempted to smear Buckley's reputation with an affidavit claiming he was paid $4,000 in "protection money" by a bootlegger, but the affidavit was quickly discredited as being coerced. Ultimately, several members of the notorious Licavoli Gang were arrested, but a conviction for Buckley's murder was never obtained.

A crowd of over 50,000 attended his funeral on a rainy July afternoon – mostly faithful members of his "Common Herd" audience. One listener commented, "These days, I hardly know how to act when 6:00 comes. I feel as if I had lost a loving friend. Jerry Buckley was the only man in Detroit who was so strong for the common people. Will these people forget him? They will not."

Father Coughlin, WJR & CBS:

Father Charles Edward Coughlin, the crusading radio commentator of the 1930's, was the forerunner of Rush Limbaugh and other modern talk radio hosts. The controversial catholic priest burned up the airwaves from 1926 until he was forced off the air in 1939. Pastor of the Shrine of the Little Flower church in Royal Oak, Michigan, he began his radio career as a radio preacher on George A. Richards' station WJR in Detroit, and in 1930 gained a national audience when his program was heard on CBS. Encouraged by the politically conservative and anti-Semitic Richards, his topics soon changed from religion to politics, becoming increasingly inflammatory. At first, Coughlin took aim at communism and the KKK, but his attacks soon expanded to include mainstream targets like the banking industry and Jews. When CBS required Coughlin to submit his scripts in advance for network approval, Coughlin refused and the network cancelled his program. But, backed by Richards, Coughlin established his own 36-station hookup for his "Golden Hour of the Shrine of the Little Flower" program, with WJR as the key station. Soon, Coughlin had a weekly audience estimated between 16 and 30 million listeners. By 1934, he had to build his own post office to handle the 10,000 letters he received daily.

On the air, Coughlin faulted greedy bankers for causing the Depression, and pleaded for Roosevelt to nationalize the Federal Reserve Bank and reform the monetary system. When FDR ignored his advice, Coughlin became one of his harshest critics, denouncing him as a "tool of Wall Street". In 1934, he created the "National Union for Social Justice", a nationalistic workers' rights organization, and in 1936 he backed an unsuccessful fringe presidential candidate. In one of his broadcasts, he stated, "I have dedicated my life to fight against the heinous rottenness of modern capitalism because it robs the laborer of this world's goods. But, blow for blow, I shall strike against Communism, because it robs us of the next world's happiness"

In the later 1930's, Coughlin increasingly targeted Jews while praising Hilter and Mussolini. After one particularly inflammatory and inciting 1938 speech, a number of stations dropped his program, which incensed his faithful followers. At WMCA in New York and WDAS in Pittsburgh, crowds of Coughlin's fans protested outside the studios, yelling anti-semitic statements, like "Send Jews back where they came from in leaky boats!" and "Wait until Hitler comes over here!" It was later documented that Coughlin was receiving funds from Nazi Germany.

Numerous political organizations petitioned the FCC to remove Coughlin from the airwaves, but ultimately, it was the National Association of Broadcasters that forced him off the air. In October of 1939, the NAB adopted a new industry self-regulation code that prohibited its stations from discussing controversial issues in sponsored programs. The clause was specifically written to stop Coughlin. Some NAB member stations, including WJR, WGAR and the Yankee Network, threatened to quit the association instead of observe the code, but when Coughlin's contracts expired at the end of the month, most of his stations did not renew. Although Coughlin continued crusading for fascism through his "Social Justice" newsletter, his influence was clearly diminished. Once World War II began, he was all but forgotten. Coughlin continued as a parish priest until his retirement in 1966. He died in Michigan in 1979 at the age of 88.

"Fighting Bob" Shuler, KGEF:

Robert P. Shuler was another demagogue preacher, broadcasting from the Trinity Methodist Church in Los Angeles over his station KGEF starting in 1926. At different times, his controversial broadcasts denounced Catholics, Jews, blacks, politicians, the police and dozens of other targets. He defended the Ku Klux Klan; he condemned the University of Southern California for permitting evolution to be taught on campus; he claimed that Catholics were "plotting to murder Protestants in their beds"; he attacked the public library for lending books "not fit to be read in heathen China or anarchist Russia"; he railed against the YMCA for permitting dances for girls that lasted until early hours of the morning. He announced that he had damaging personal information about certain individuals, but promised to not reveal it if they would send "donations" to KGEF. The Los Angeles Times wrote that "'Fighting Bob' operates the most controversial religious radio station of all time. Politicians fear him, criminals avoid him, newspapers deplore him, and many ministers criticize him."

Like Buckley in Detroit, Shuler attacked the considerable corruption of the city government, and its cooperation with underworld figures. In 1929, Shuler's attacks against Los Angeles mayor George E. Cryer caused the mayor to bring a libel suit against him. But after a highly contentious and well-publicized trial, a jury found Shuler not guilty on one count and could not reach a verdict on the second count.

In 1931, Hearst's Los Angeles Examiner and others petitioned the Federal Radio Commission to revoke KGEF's license. In November, the commissioners voted to not renew the license, due to the character of Shuler's broadcasts and his use of the station for personal attacks. KGEF was just the second station to have its license revoked for cause – the first being "Doc" Brinkley's KFKB in Milford, Kansas. Shuler appealed the decision based on his station's property rights and the right of free speech, but the D.C. Appeals Court upheld the FRC's action in 1932. The court wrote that Shuler's broadcasts were "sensational rather than instructive", and that, if the airwaves could be used for such purposes, "radio will become a scourge and the nation a theater for the display of individual passions and the collision of personal interests." A further appeal to the U.S. Supreme Court was rejected in 1933.

After two unsuccessful runs for political office, Shuler again began to broadcast his tirades in 1943 over KPAS in Pasadena. But no sooner had the broadcasts begun then the FCC, declaring that his programs were hurting the war effort, directed the station to submit transcripts of Shuler's broadcasts, and he was forced off the air for the last time. Shuler retired as the pastor of his church in 1953, and died in 1965.

William K. Henderson, KWKH:

William K. Henderson was the wealthy owner of the Henderson Iron Works and Supply Company in Shreveport, Louisiana. Developing an early interest in radio broadcasting, he acquired part interest in local station WGAQ in 1922, and then bought out his partners in 1925. Incorporating his initials, he renamed the station KWKH and installed a powerful 10,000 watt transmitter on the grounds of his estate, "Kennonwood".

Blessed with high power and a clear channel and broadcasting only at night, KWKH's signal blanketed the country. Henderson was the station's only disc jockey, interspersing recorded music with his folksy commentary. He opened each broadcast with the chiming of a clock and his catch-phrase "Hello World!" He alternately referred to himself as "Doggone" Henderson, "Ol' Man" Henderson, or "Hello World" Henderson.

Before long, his rustic chats increasingly turned into commentaries on social and government issues. He castigated the Federal Radio Commission for favoring the assignment of frequencies to the big chain stations instead of independent local stations. He denounced the commissioners as "crooks, skunks, and grafters". Like Duncan, he mounted a spirited campaign against the "chain stores" for running small retailers out of business, and for the "ruinous and devastating effect of sending the profits out of our local communities to a common center, Wall Street."

Henderson's tremendous popularity hinged in part on his penchant for insulting his listeners. They would taunt him in telegrams, and he would fire back at them over the air in his coarse "country boy" language. "People don't care about gentle modest talk," he said. "They want it strong. They want to hear you ride somebody. If not, why do they spend their good money for telegrams? They want to be entertained. They razz me and wait for me to bawl them out over the Radio. I never disappoint them if they sign their names." People tuned in because they never knew what he was going to say next. He developed such a following by 1928 that "Radio Digest" magazine named KWHK the South's most popular station.

Not surprisingly, Henderson's mixture of political diatribes and personal insults resulted in a flood of complaints to the Federal Radio Commission. One listener complained, "I listened for about three hours to a tirade of billingsgate, semi-profanity and vulgar abuse from the man who does most of the talking or announcing from this station. I had listened to this man's peculiar, characteristic utterances several times before, but this night, as near as I could judge, he was drunk and repeated his abusive remarks over and over again. I listened in for the purpose of seeing how long he would keep up this disgusting sort of thing and to the best of my recollection it was almost three hours." The Radio Commission began monitoring Henderson's broadcasts, and sent agents to Shreveport to record KWKH, but it took no action against the renegade broadcaster.

Henderson's ability to fend off the authorities was due to his friendship with Louisiana governor Huey Long. Henderson contributed $10,000 to Long's 1928 campaign and afforded him liberal amounts of free air time on his station. In turn, Long warned the FRC that it wouldn't tolerate any sanctions against KWKH: "You're going to have to fight Louisiana and other states too, buddy, and you won't get away with it. We are going to expose you and not allow you to steal the air." He assured Henderson that the Louisiana State Militia was at his disposal to protect KWKH against any threatened federal intervention.

Long successfully kept the FRC agents at bay until 1931, when a disagreement soured his relationship with Henderson. Now armed with recordings of his transmissions of "vile filth and profanity", and evidence that the station was exceeding its authorized transmitter power, The FRC called Henderson to Washington to argue why his license should not be revoked. In 1932, after a series of lengthy hearings that also exposed some financial improprieties with listener, his lawyers informed him that his chances of keeping his station license were nil. By now nearly bankrupt, Henderson sold KWKH for $50,000 to a group of Shreveport businessmen, who moved the station back to town and affiliated it with the CBS network. KWKH had become a domesticated station and Henderson's radio voice was silenced. His threats to start a Mexico "border blaster" station never came to fruition.

No off-air recordings are known to exist of W.K. Henderson, but there is a surviving phonograph recording that he distributed in 1930 that allows us to hear his Southern drawl and his tirades against the big broadcasting stations. Listen to it at: https://www.youtube.com/watch?v=wP_8acCbpkA

"Neither Holy Nor a City":

Holy City, California, was a now-forgotten religious commune and tourist trap hidden in the Santa Cruz Mountains of Northern California. It was the creation of William Edward Riker, a white supremacist preacher and con artist who led a quirky religious cult. After charges were brought against him in 1916 (later dropped) claiming sexual abuse of female cult members, Riker sought to move his operation out of San Francisco to a more secluded location. In 1918, he purchased 75 acres near Los Gatos where he founded his Holy City commune, saying he had been instructed to do so by God.

By the middle of the 1920's, Holy City had expanded to 200 acres and featured a service station, restaurant, ice cream parlor, dance observatory, print shop and airport. The town was festooned with signs and posters proclaiming Riker's religious and racist views. One such sign read "OUR CALIFORNIA BELONGS ONLY TO THE WHITE RACE MAN, IT MUST BE PURGED OF THIS DEADLY POLLUTING ORIENTAL DISEASE."

In 1924, a radio station was added to the town's facilities. KFQU went on the air with 100 watts, broadcasting popular programming and Riker's personal messages. It operated for eight years, sharing a frequency with other small Bay Area station. The station gained notoriety because of its broadcasts of Riker's odd and sometimes inflammatory programs.

Listener complaints about Riker's messages and his character eventually made their way to the Federal Radio Commission, which in May of 1931, denied the renewal of KFQU's license. The grounds given for the denial were that it had strayed too far and too often from its assigned frequency, and that Riker had assigned the legal control of the radio station to a third party. This latter claim was because of a contract that Riker had signed in 1930 turning over all programming and advertising responsibility to a San Francisco advertising agency. Riker appealed the denial of his license, and a hearing was held before the appeals court in Washington, D.C., on December 7, 1931. A California congressman personally appeared as a character witness arguing on Riker's behalf, but the court ultimately upheld the commission's denial of his license renewal. KFQU left the airwave in January, 1932.

The closure of his radio station did not put an end Riker's long and controversial history. After President Roosevelt failed to respond to Riker's letters or adopt his "money bouncing" plan to end the Depression and turn the country into a "paradise on short notice", he began writing a series of fawning letters to Adolph Hitler, supporting his visions of white supremacy, Then in the early 1940's, when he tried to convince a group of visiting soldiers to abandon the war and support Hitler, the FBI arrested him and charged with sedition. At his highly-publicized trial, the young San Francisco attorney Melvin Belli argued on his behalf that Riker was such a "crackpot" that his letters were harmless. Riker was acquitted by the jury, but Riker refused to pay Belli the remainder of his fee, and Belli then sued his former client.

Riker ran for governor as a white supremacy candidate several times in the 1940's and 50's, but gained few followers. After a new highway bypassed Holy City in 1940, it faded as a tourist attraction and most of its commune members drifted away. The town mysteriously burned down in the 1950's, and Riker died in 1969 at the age of 96.


Epilogue:

By the mid-1930s, radio broadcasting had matured into a mainstream commercial industry, and its gentrification had eliminated most of the outliers from the airwaves. With the exception of Father Coughlin and a few others, the radio medium had been tamed, with stations and networks alike voluntarily avoiding controversy. In its 1941 Mayflower decision, the FCC declared that radio stations needed to remain neutral in matters of news and politics, and prohibited them from supporting any particular position or candidate. In 1949, the Commission upped the ante with its implementation of the Fairness Doctrine, which required broadcasters to give equal time to contrasting views on controversial issues. This effectively drove most political debate off the air, except for a few carefully crafted "management editorials".

The Fairness Doctrine was repealed in 1987, a victim of the new broadcast de-regulation environment. This opened the floodgates and controversy again began to flourish on the country's airwaves, particularly on today's popular "hot talk" AM stations. Although they may not be aware of it, today's commentators are following on the heels of the pioneer radio provocateurs of the late 20's and early 30's, and are thriving in today's environment of lax regulation and extreme political polarization. Will history repeat itself in some future era with the re-regulation of the media, or has broadcasting been forever changed - for better or worse?

T

his is an expanded version of an article that originally appeared in Radio World Magazine, September, 2018

---
REFERENCES:
Duncan:
Offbeatoregon.com:

"Oregon Wildcat was Early Shock Jock" by Finn D.J. John 2013.
Pdxradio.com:

"KVEP & The Oregon Wildcat".
Buckley:
"Radio Digest" Magazine,

October, 1930, pg. 24:

"Jerry Buckley, Radio's First Martyr"
Allanrmay.com:

"Jerry Buckley, a Victory Short-Lived" by Allan May, 1999
Huffington Post:

"Death of a Whistleblower" by Kevin Walsh, 2013
Coughlin:
"Radio Stars" Magazine, March, April, May 1934:

"The Fighting Priest"
"Broadcasting" Magazine, 7/15/32, 8/15/32, 9/15/33, 10/1/39, 10/15/39:

Coughlin articles
Shuler:
"Broadcasting" Magazine, 12/1/32, "Shuler Loses Free Speech Appeal"

"Fighting Bob Shuler and KGEF: The Silencing of a Radio Crusader", North Texas State University thesis by Charles E. Orbison.

American Broadcasting and the First Amendment

, by L. A. Scot Powe, Lucas A.Jr Powe

Wikipedia.com:

"Robert P. Shuler"
Henderson:
Wikipedia.com:

"W. K. Henderson";

"KWKH"

American Babel: Rogue Radio Broadcasters of the Jazz Age

, by Clifford J. Doerksen:

Henderson
Oldtimeblues.net:

"Hello World:

W.K. (Old Man) Henderson"
Riker:
"Broadcasting" Magazine, 1/1/32: KFQU license renewal denied

Transcript of District of Columbia appeals court record, Riker vs. Federal Radio Commission, 9/14/1931

Wikipedia: William E. Riker

"The un-holy history of Holy City" by Katie Dowd, SFGATE 11/5/2018
---
---